WE TURN YOUR IDEAS INTO MOBILE APPS
WE TURN YOUR IDEAS INTO
MOBILE APPS
Why Build Apps With Us?
Our App Development Process

Write Your Feature
Every project begins with a thorough consultation that helps us determine your idea, the project requirements, your needs and desires as well as your budget.

Design UI/UX
We implement UI/UX approaches that enhance our ability to deliver better personalization and increase user engagement and enjoyment in the application.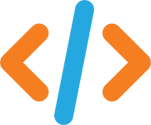 Code and Test
Your app's functionality is the core of the app development process. We test each feature & performance thoroughly before we give you the final version.

Deliver and Launch
Once your app is ready, we help you through the process of implementing it into your business and we stick around to ensure it's working how you need it to.
Cross Platform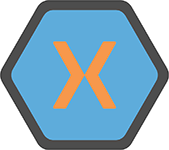 We develop apps in platforms like Xamarin, React, Ionic and Phonegap that work both in iOS and Android saving you both development time and money.
Native iOs Apps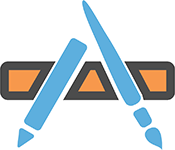 We develop robust native iOS apps using technologies such as Xcode, Swift and Objective-C ensuring high compatibility in iOS devixes
Native Android Apps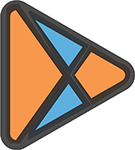 We develop high performing native Android apps using technologies such Java, C++ and tools such as Android Studio and Eclipse Studio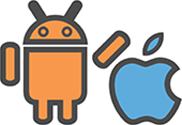 iOS AND ANDROID
Rest assured that you are hiring seasoned pros with skill sets that span across multiple mobile operating systems.

EXPERIENCE
We've been working in this industry for over a decade and know exactly what is needed to bring your ideas to fruition.

iOS AND ANDROID
Clear-cut pricing that ensures you know exactly where your budget is going and how far it will stretch. No surprises during the process!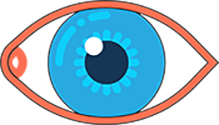 TRANSPARENCY
All of your designs and communication are shared in cloud storage. This means you have access anytime, anywhere.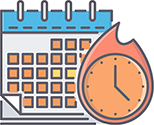 DELIVERY
We pride ourselves on delivering high-end service and products in a reasonable time. We won't stop until we know you are satisfied

SERVICE
We don't drop you after delivery! We're there for you long after, to ensure everything is working well and you understand the systems.

James Dennis

I had the pleasure of working with Nazr, on the UX design and target audience of our startup's mobile app. Nazr was extremely knowledgeable and insightful, providing valuable guidance and expertise throughout the process. His ability to understand our vision and translate it into a user-friendly and visually appealing interface was impressive.He also helped us identify our target niche and audience, which was crucial to the success of our app. Overall, I highly recommend Nazr and his company for anyone looking for exceptional mobile app development services.

Michael Garza

Hi have worked with Nazr and his staff on two different occasions. He and his company helped me design and create my vision of an Augmented Reality App. He is a great project manager and has a clear understanding of what you are trying to get accomplished. As my company grows, I will continue to use Nazr, for his knowledge, and professionalism! He is always available when I need him and is great at finding answers and solutions to problems as they arise! I look forward to many more endeavors with him and his company as we bring an AR solution to utility companies and college campuses.

Joseph Borboa

Tegra Design took me from not knowing a single thing about mobile app development to having a full fire-breathing app on the App Store. Nazr does not give up and will ensure that your project gets finished and to the utmost standards. Happy to get to work with such talent and look forward to a bright future between us two!
Let's talk about your project
A talented group of designers, developers, project managers, and animators will nurture and deliver what you need.
Let's start with a conversation.